Picture of Destron created by Mitch Death for the WoW.com art contest
My dead hands dragged across the crinkled parchment, over letters blending in with the stains and the grime. How many times had I perused those pages under the phosphorescent glow of molds, reading them through sockets without eyes? Dripping water echoed in the tiny cell, a dismal home I'd found after limping into the asylum called Undercity, fresh from resurrection.
I, Destron Allicant, remember those first days, the darkness of the tunnels rent with sobs and unanswered prayers. Too stunned to feel the grief of my fellows, I retreated. Whatever else I'd forgotten in death, the spark of magic remained in my soul and I threw myself into studies, raiding abandoned libraries to find books that could teach more of the Art.
I sought power through understanding, so that I might return to the world above and deliver retribution to those who desecrated my life. On the rare times I spoke to others they told me their own dreams of vengeance, and we promised that we would stand together, united by hatred.
In time, I saw newcomers walking the dank catacombs of Undercity, the green-skinned enemies of old returned as friends. I paid it little heed at the time; what did I care if savages offered aid? Books of the arcane awaited my attentions, and I huddled in my cell to better learn their contents.
But hatred makes for poor nourishment. Weeks passed in solitude, my only accompaniment the taunting memories of life. I recalled the frustration I had felt studying similar tomes as a callow youth, in Dalaran's sunlit gardens and turrets. The world was so rich in those days, every horizon shining with promise. The Forsaken spoke of vengeance, but what came after? The orcs, who strode the deathly halls with such confidence, seemed to offer more. They saw a future that my kindred could not.
Indeed, what transpired in the world above? The years had passed over me in the dark, trapped in a tomb of my own making. Nothing kept me in Undercity. In that place, there was only the certainty of justice, perhaps better called revenge, but empty by any name.
Putting the book back in its moldering shelf, I got to my feet. Stone walls, slick with niter, seemed to press in on me. Disgust festered in my mouth. What was there for me in such a place? More troubling: What was there for me, a walking corpse, in any place? At that moment, I resolved to find out.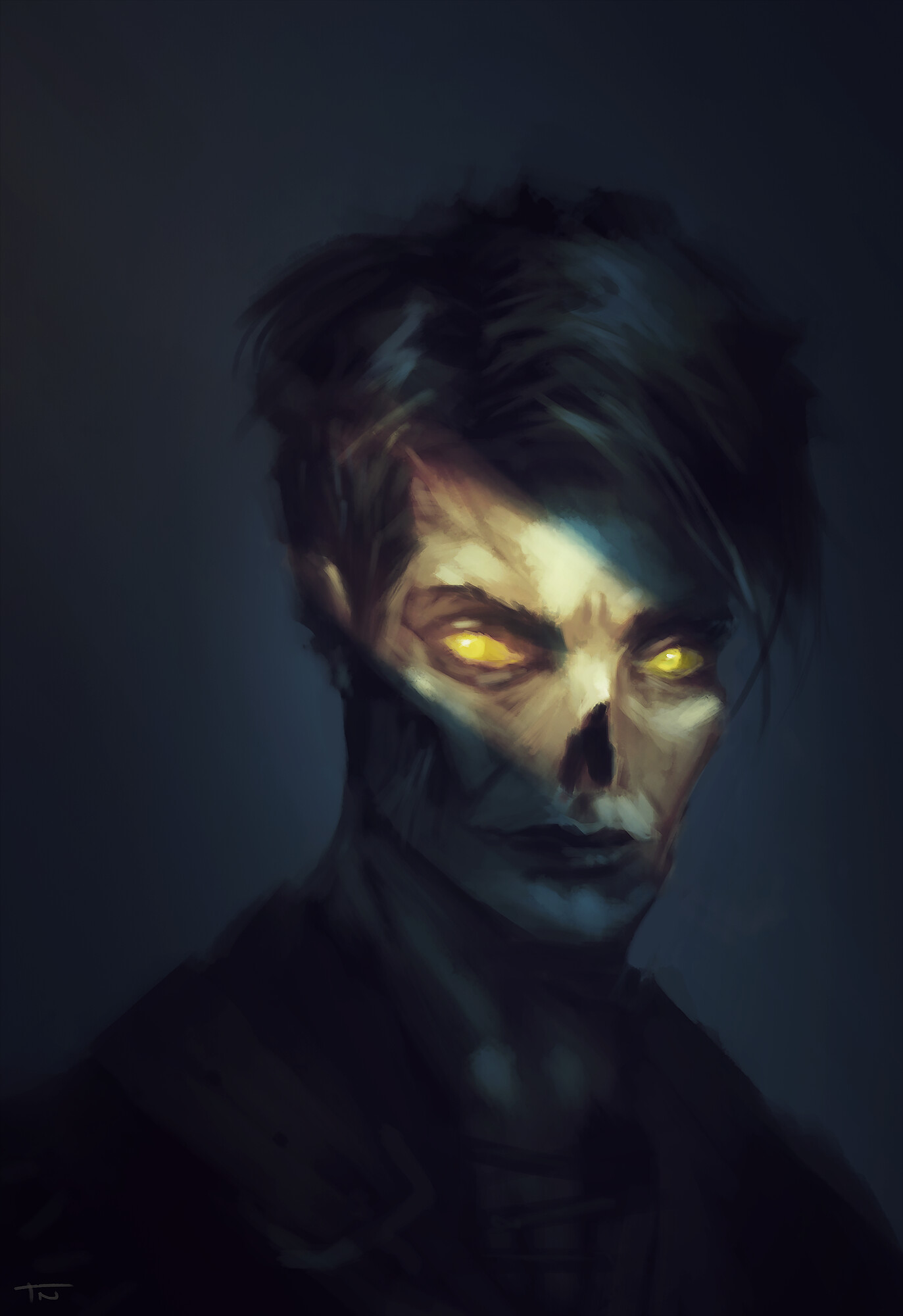 Picture of Destron by Norbert Toth
*********
((This is a travelogue through Blizzard's "World of Warcraft." All pictures are taken from World of Warcraft or other Blizzard Entertainment stories. The setting and some of the characters are the property of Blizzard Entertainment.
This travelogue consists of my own conjectures and theories about the historical and cultural aspects of Azeroth (and Outland). I've tried to stick to established lore as closely as possible. That said, this should not be mistaken for a concrete source of lore or information. This is, after all, fan fiction.
This is a very long work, so do not feel obliged to read all of it. Just read the zones that interest you, and in any order you please. There's not much of a driving narrative for the travelogue, so you can pick and choose at your leisure.
The travelogue has its own
forum
, which also hosts discussion of my
original works
, the World of Warcraft itself, and various miscellanea.
Azeroth and Outland are both dangerous places, and while Destron (the narrator) is not particularly violent, he does occasionally encounter some dark things. It's not really any worse than what's already in the game, but I just wanted to give readers a heads up about this.
Please leave comments, or email them to destron@live.com. My characters in-game are: Felya (undead priest), Aurelan (human warlock) - Feathermoon US, Lenlo (troll warrior) - Thorium Brotherhood US.))
World of Warcraft™
World of Warcraft and Blizzard Entertainment are trademarks or registered trademarks of Blizzard Entertainment, Inc. in the U.S. and/or other countries.